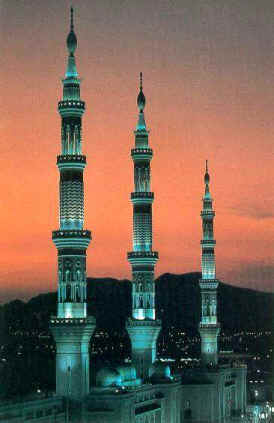 Masjid-un-Nabi, Madinah
(The Mosque of the Prophet

)

Ibn 'Umar
reported that the Messenger of Allah

said,
"Verily there is sorcery in oratory."
(Bukhari)
Anas
reported that the Messenger of Allah

said,
"In the night in which I was taken to heaven, I passed by a people whose lips were being cut with scissors of fire (of the Hell). I asked, 'O Gabriel! Who are those?' He replied, 'These are the lecturers of your people who used to say what they did not do.' "
(Tirmidhi: ghareeb)
[Al-Hadis v.II ch.XII]